"I try to subvert the tendency that some institutions, but also some practices, have to see cities in a homogenised way, valuing only the dominant narrative," says Phil Smith in his book Counter-Tourism: The Handbook. The British researcher, writer and performer promotes an explorative method that enhances the anomalies of a place, trying to bring out the various meanings that are layered in cities: objective or subjective, these are all worthy of curiosity.
A similar approach to Smith's can be found in the work of Katerina Papanikolopoulos, founder and artistic director of the Athens Design Forum, a pioneering event proposing a new way of experiencing contemporary design. The initiative, held from 30 September to 7 October 2021, takes a recent trend to the extreme, i. e. linking design (or art) to the discovery of abandoned or peripheral places: the opposite of the white cube, a type of immaculate environment often considered the ideal exhibition space.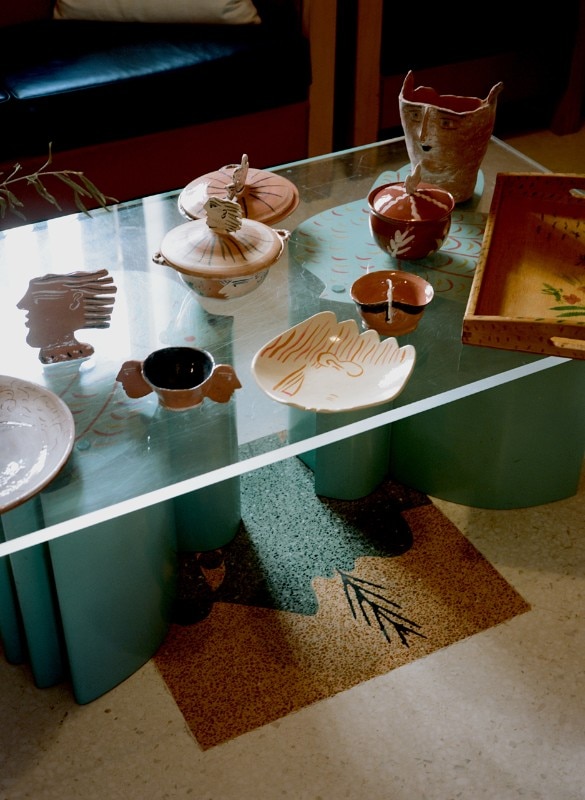 The young art historian and curator, who returned to Athens after her studies in the United States, has shaped the ADF programme according to her very personal way of conceiving design and experiencing the city. Exhibitions, seminars, workshops and archives are the four pillars on which the programme of events has been built, distributed in various parts of the city: from the central and luxurious Perianth Hotel, designed by the architects of K-Studio, to a disused factory in the suburb of Moschato, where designers Francesco Pace and Stefano Fusani, also known as Tellurico and Neostandard, worked throughout the event.
The festival was conceived as an all-round experience, in which design is a central node, but which also serves to narrate the complexities of a city as dirty, vital and cheerful as Athens. With the Acropolis serving, for once, only as a (magnificent) backdrop.